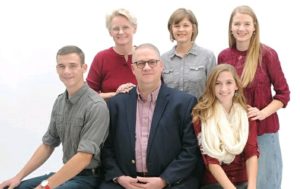 Higher Plain Baptist Church is an independent, fundamental Baptist church located on NW 122nd Street in Oklahoma City, Oklahoma. We offer Sunday School classes, as well as exciting church services, for every age group. Our music program is designed to be Christ-honoring in style and in content.
The preaching that comes from the pulpit of Higher Plain is Bible-based in its doctrine and encourages each and every listener to live a life that will be pleasing to God and be an example to the world. Young people are encouraged to honor God and their parents with the decisions they make on a day to day basis.
We want to encourage you to join us and experience the difference for yourself. Take advantage of the various ministries that we have to offer and allow the Lord speak to your heart.